Yodel Direct Drop Off Stores
To locate your nearest Yodel drop off store, simply enter your postcode below and then 'Search'. Alternatively, you can use our Yodel store locator to find a Yodel drop off store near you.
Save time and money by choosing a Yodel drop off service for your parcels. You also get the freedom to operate within your own timeframes and according to your preferred schedule.
Once your parcel is booked, all you have to do is take it to a Yodel drop off store near you and let us take care of the delivery. A Yodel drop store is usually a convenience store, pharmacy, supermarket, or similar; in fact, you've probably been to one on numerous occasions without even releasing.
Whether you happened to be passing a drop store location on the school run or daily commute or just happen to be passing by, once a participating store is open, a drop shop is open and willing to accept your parcel.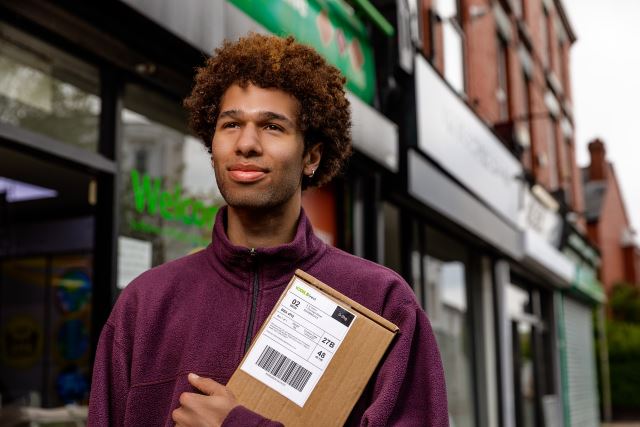 Parcel tracking
You can track the progress of your parcel from collection to delivery. Plus, you can choose whether you want your parcel delivered to another Yodel drop off store for collection or straight to your recipients door.
At Yodel Direct, we like to say thanks to our loyal customers, which is why we have created our Customer Rewards Scheme. The more parcels you send through Yodel Direct, the more you can save. Find out how you can save up to 10% off every parcel you send with us.
Loyalty